I took Ikebana lesson and arranged traditional style called Seika using pine trees. This style is especially for the new year using the bamboo container.
J'ai pris la leçon d'Ikebana et ai arrangé le style traditionnel appelé Seika en utilisant des pins. Ce style est surtout pour le nouvel an en utilisant le récipient en bambou.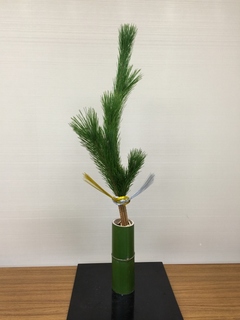 Wishing you have a wnodeful new year 2015!
En espérant que vous aurez une bonne année de 2015.
Web-site