Here is the traditional style using Japanese bell flowers (
Platycodon grandiflorus).
Voici le style traditionnel en utilisant des fleurs de cloche japonaises (Platycodon).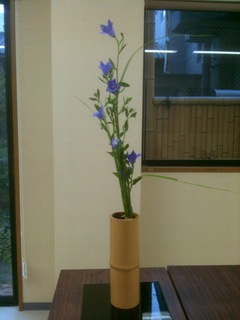 I also made the same style arrangement using chrysanthemum for the day of this flower on 9th September.
J'ai aussi fait le même style d'arrangmenet par l'utilisation du chrysanthème pour le jour de cette fleur le 9 septembre.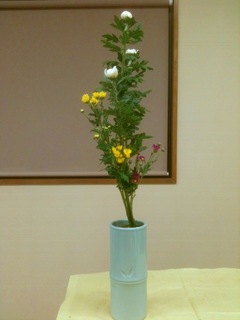 http://www.sun-inet.or.jp/~ayumi/