For this lesson I practiced to paint wild
strawberries, the berries and flowers.



Pour cette leçon
je me suis exercé pour peindre des fraises sauvages, les furits et des fleurs.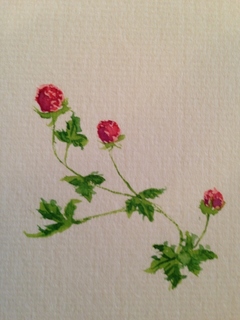 Usually strawberry flower is white but this
type has a yellow flower.





Normalement la
fleur de fraise est blanche mais ce type a une fleur jaune.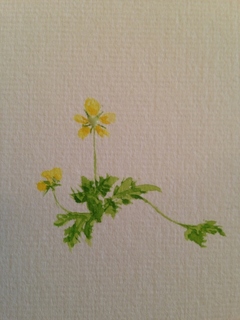 I just enjoy having the feeling of early
spring, because at the place where we have lessons is situated next to Takase
river in Kyoto and from the window we can see the fully bloomed cherry blossom
tree. It is gorgeous to stay in such a nice
location with a wonderful view.
J'apprécie juste
avoir le sentiment de début de printemps, parce qu'à l'endroit où nous avons
des leçons est situé à côté du fleuve Takase à Kyoto et de la fenêtre nous
pouvons voir l'arbre de fleur rouge cerise complètement fleurissant. Il est
splendide de rester dans un endroit si agréable avec une magnifique vue.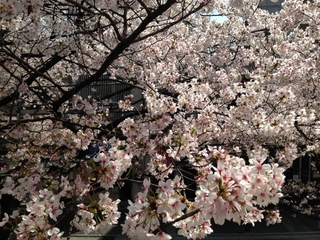 http://www.sun-inet.or.jp/~ayumi/kyoto/kyotoguide.htm

KOTOBURA International
http://kotobura.seesaa.net/