I painted Lavenders for this lesson. I know this flower very well so that wasn't so difficult for me to describe it.
J'ai peint des Lavandes pour cette leçon. Je connais cette fleur très bien c'est pour ça que ce n'était pas si difficile pour moi de le décrire.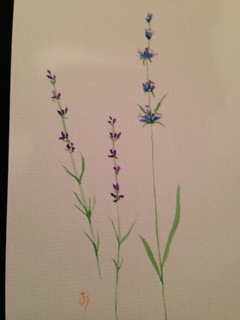 May 5th is the boy's day and we decorate Samurai helmet and the symbol of the flower for this ceremony is Iris.
So I also tried to paint iris flower.
Le 5 mai est le jour du garçon et on décore le casque de Samurai et le symbole de la fleur pour cette cérémonie est l'Iris.
Donc j'ai aussi essayé de peindre la fleur d'iris.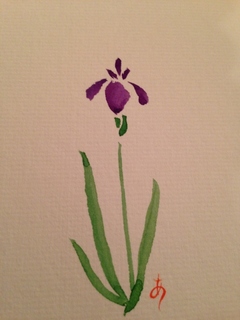 http://www.sun-inet.or.jp/~ayumi/kyoto/kyotoguide.htm
KOTOBURA International
http://kotobura.seesaa.net/