On the 17 July is the parade of Gion festival which is one of the three biggest festivals in Japan. Since already the beginning of July Kyoto becomes the festive atmospere in the city center. Beautifully decorated floats are displayed on the streets with the special music mainly played by Japanese flutes, drums and gongs.
Le 17 juillet est la procession du festival de Gion qui est un des trois festivals les plus grands au Japon. Depuis déjà le début de juillet Kyoto devient l'atmospere de fête au centre-ville. Les chars admirablement décoré sont exposés sur les rues avec la musique spéciale surtout jouée par les flûtes japonaises, les tambours et les gongs.
We painted the top of the decoration of this float. Here is my teacher's model.
Nous avons peint la haut partie de la décoration de ce char. Voici le modèle de mon professeur.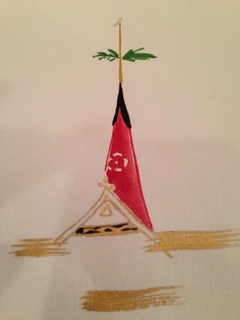 I painted it on the small fan.
On the reverse side I also painted Chimaki which are delivered for the family protection during this festival.
Je l'ai peint sur le petit fan.
Sur le côté contraire j'ai peint aussi Chimaki qui sont livrés pour la protection de la famille pendant cette fête.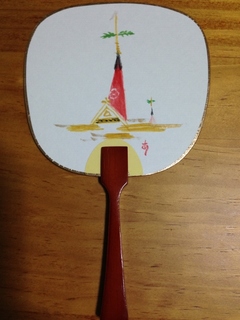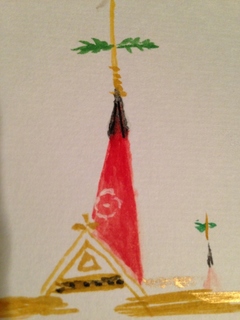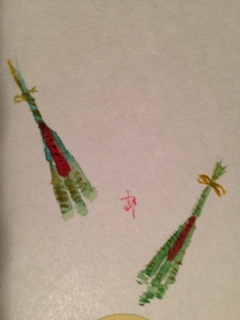 http://www.sun-inet.or.jp/~ayumi/kyoto/kyotoguide.htm
KOTOBURA International
http://kotobura.seesaa.net/