Here is Ikebana for New Year using pine tree branches in the traditional style called Seika.
Voici l'Ikebana pour le Nouvel an en utilisant des branches de pin dans le style traditionnel appelé Seika.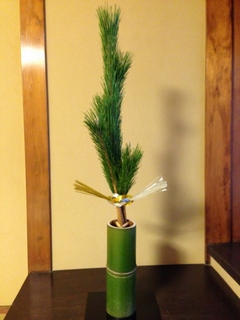 And I decorated the alocve using willow and the hanging scroll with calligraphy written Wa-Kei-Sei-Jaku. Wa means harmony, Kei means respect, Sei means purification and Jaku means tranquility. These are the four basic words for the tea ceremony given by the great tea master, Sen-no-Rikyu.

Et j'ai décoré l'alocve en utilisant le saule et le rouleau de papier s'accrochant avec la calligraphie qui est écrit Wa-Kei-Sei-Jaku. Wa signifie l'harmonie, Kei signifie le respect, Sei signifie la purification et Jaku signifie la tranquillité. Ceux-ci sont les quatre mots fondamentaux pour la cérémonie du thé donné par le grand maître du thé, Sen-no-Rikyu.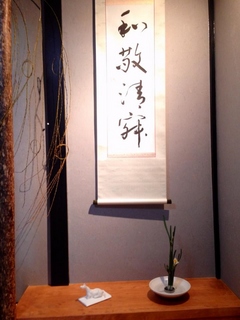 The flower I arranged is narcissus.

La fleur que j'ai arrangée est le narcisse.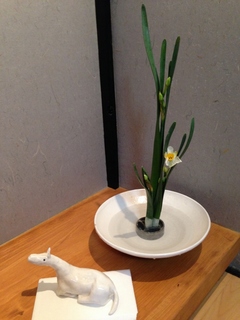 I served a cup of tea for the guests.
J'ai servi une tasse de thé pour les invités.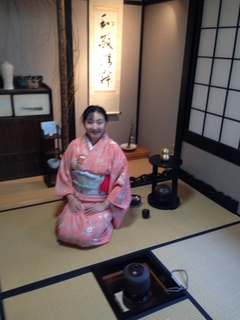 http://www.sun-inet.or.jp/~ayumi/kyoto/kyotoguide.htm

KYOTO EYE
http://kotobura.seesaa.net/