Here is Smilax in ealier time wih green berries.
Voici Smilax dans le temps plus premier avec les grains verts.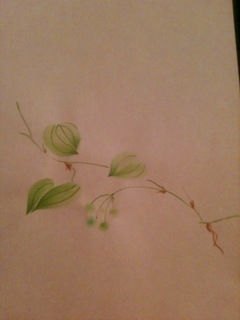 Here is the beautiful chrysanthemum.
September 9th is the chrysanthemum day and the cottons were put on the flowers the night before for absorbing the morning dews and we wipe the skin with them for purifying ourselves.Voici le beau chrysanthème.
Le 9 septembre est le jour de chrysanthème et les cotons ont été mis sur les fleurs la nuit auparavant pour absorber les rosées du matin et nous essuyons la peau avec eux pour nous purifier.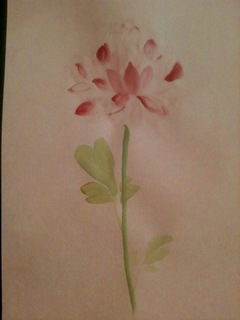 http://www.sun-inet.or.jp/~ayumi/kyoto/kyotoguide.htm